GitBucket 4.37.0 released!
Today, we are pleased to announce the availability of new version of Scala based Git centric software development platform GitBucket 4.37.0!
Custom SSH URL
In case you have a proxy server for SSH access in front of GitBucket, you can now configure SSH URL at the system settings page.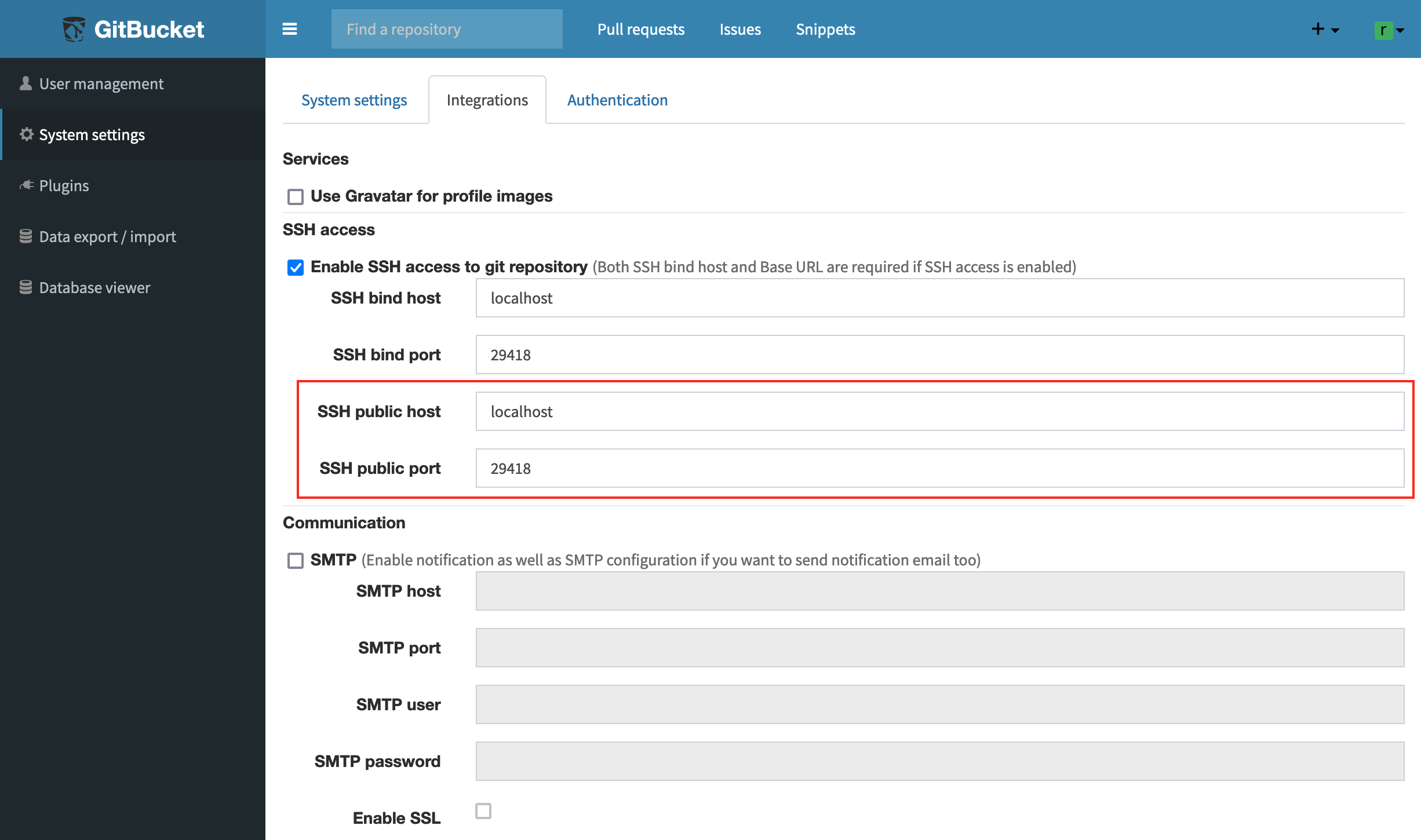 EDDSA key support for signed commit verification
By upgrading apaceh-sshd and bouncycastle-java, GitBucket now supports EDDSA keys for signed commit verification.
Relax some text length limitations
Relaxed the following text length limitations:
Password (20 -> 40)
WebHook URL (200 -> 400)
Web API enhancements
The followig enhancements regarding Web APIs have been implemented in this version. Especially, Git Reference APIs enhancements would improve Jenkins integration:
Enhance Git Reference APIs
Add milestone data to issue list API
Support "all" in issue list API
This release also includes various improvements and bug fixes. See all closed issues in 4.37.0 to know details.
Enjoy GitBucket!